I was very nervous when I signed up for the Tough Mudder race, especially for the electrodes and the ice baths, but I was ready for a new challenge and it turned out to be a lot of fun. In April 2012 a friend came up to me and asked me if I wanted to join his team for the Tough Mudder race, which is a 12 mile assault course that involves many obstacles and a lot of mud. I was a little hesitant at first because I didn't want to commit to something so challenging but I succumbed to peer pressure too easily and I signed up.
I must admit the training was hardcore. It was a 5 hour nonstop workout, three times a week for 3 months, but not the regular workout most people are used to or know about. A regular workout consists of cardio, stretch and weights and the dirtiest you can get is with your own sweat, but the training for Tough Mudder goes far beyond that. The "cardio" is 5 hours long consisting of running, swimming and jumping. The "stretch", well that one can be a regular stretch that one does before a normal workout, but the "weights" consists of lifting heavy logs while running and swimming, climbing high walls, cliff-hanging, and most of the time carrying one of your teammates because they are too weak to continue and all this while being all covered in mud from head to toe. I will admit that I found the training extremely challenging, but only because I was a little out of shape and I had a thing of being underwater for more than 10 seconds, and being in closed and small spaces, but despise these qualms, would I do it again? In a heartbeat.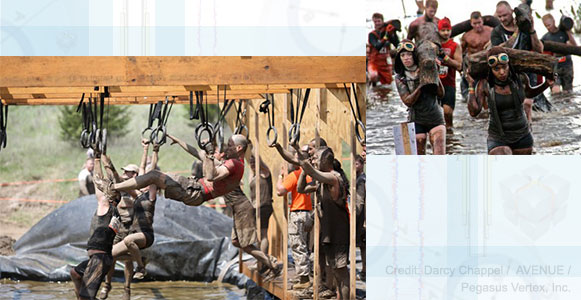 This race is considered the toughest event on the planet, but all those challenges can be overcome with the appropriate training and in the end even if you don't win the race, you fill fulfilled when you see all those hundreds of people working together to reach their goal. The drilling of a well is undoubtedly the most recognizable process of the oil and gas industry, but while the purpose of a drilling rig is quite simple, the process, itself, is anything but. Many problems can arise when the drilling process begins. Some of these problems are:
Pipe sticking
Hole deviation
Lost circulation
Pipe failures
Borehole instability
Mud contamination
Formation damage
Hole cleaning
These are just a few of the many other problems we can encounter while performing a drilling operation.
How can we deal with these challenges before they turn to major problems? Well, just like a person that enters the Tough Mudder has to train hard in advance to be prepared for the race, a drilling engineer must prepare himself beforehand so that when he faces the challenges he'll be able to make a smart move to avoid having bigger problems.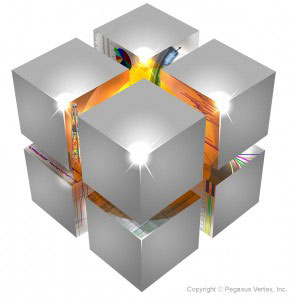 Pegasus Vertex, Inc. offers a variety of software that are the latest in technical advances and they are excellent tools for both onshore and offshore operations, in other words PVI can "train" any drilling engineer to be able to anticipate and therefore prevent any problem that can occur during the drilling process, so they can be prepared to make one of the toughest events on the planet (drilling operations) be a successful one.