Picture this: a filthy driveway that has not been washed in months, covered in dead leaves, mud, and dirt. All those lifeless bits of wilted foliage and dirt have mixed resulting in gunk being stuck to the concrete driveway. So what do you do? Dig through your garage, pull out the pressure washer and get to work! Whether it is a dirty driveway or a wellbore, in order for all things to serve their purpose, we must make sure we are able to clean out the mess and residue, to get us through to our next step.
Successful well completions rely on a lot of factors. As mentioned before, one main aspect is maintaining a clean wellbore, free of debris or any other fluid residue that has been left behind due to the nature of drilling fluids. Whether it is a dirty driveway or a wellbore, the process of cleaning highly increases the chances for us to foresee what is to come next. Enter CleanMax, the next generation of wellbore cleanup.
Avoiding mishaps is quintessential for any project we take upon ourselves. When it comes to operations, failure to conduct wellbore cleanups could lead to potential failed completions, not to mention the high costs associated with it. It is essential that we not take risks when it comes to this and use the tools that we have at hand to accurately conduct successful wellbore cleanups and safer operations. One of our most recent software, CleanMax, does just that and more. We have created the go-to software that meets the needs for both service companies and operators, helping minimize spacer interfacing and reducing rig time, pill volumes, and filtration costs.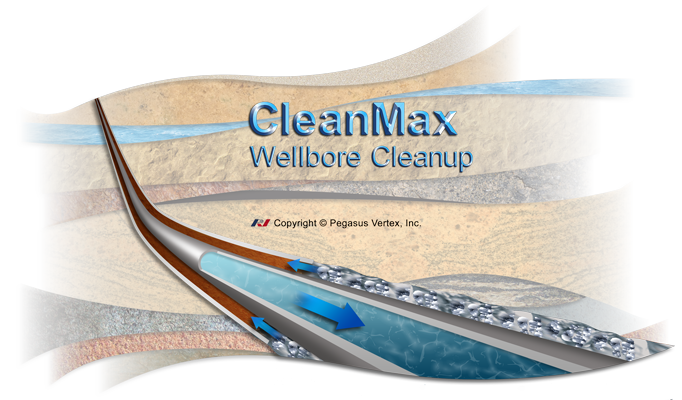 We are all cognizant that drilling comes with its complexities. During this challenging time in our industry, we have had to make crucial decisions when it comes to getting the job done efficiently while keeping costs in mind.  At PVI, we know this all too well. "How?" you may ask, and the answer is pretty straightforward: because we are the ones who create the tools to turn this into a sophisticated, yet simple process (that's our slogan!). We are your eyes when it comes to successful drilling completions!
For more information about CleanMax and CleanMax+, please visit:
http://www.pvisoftware.com/wellbore-cleanup-software.html
11114 Total Views
4 Views Today