Recently, I had the pleasure of shopping in a well-established furniture store. The show room is huge with 2-stories of display space. The way they arranged sofas, tables and dimmed lights all created cozy environment. I bought a few items. The salesman made an extra effort by showing me the inventory and check-up places before delivery. The inventory occupies more space than show room. What impressed me the most is the spacious and well-lit check-up place. "We make sure all our furniture are in perfect condition before they leave our store." That was the moment I felt I was taken care of. Then, I noticed a slogan in the delivery room as shown below: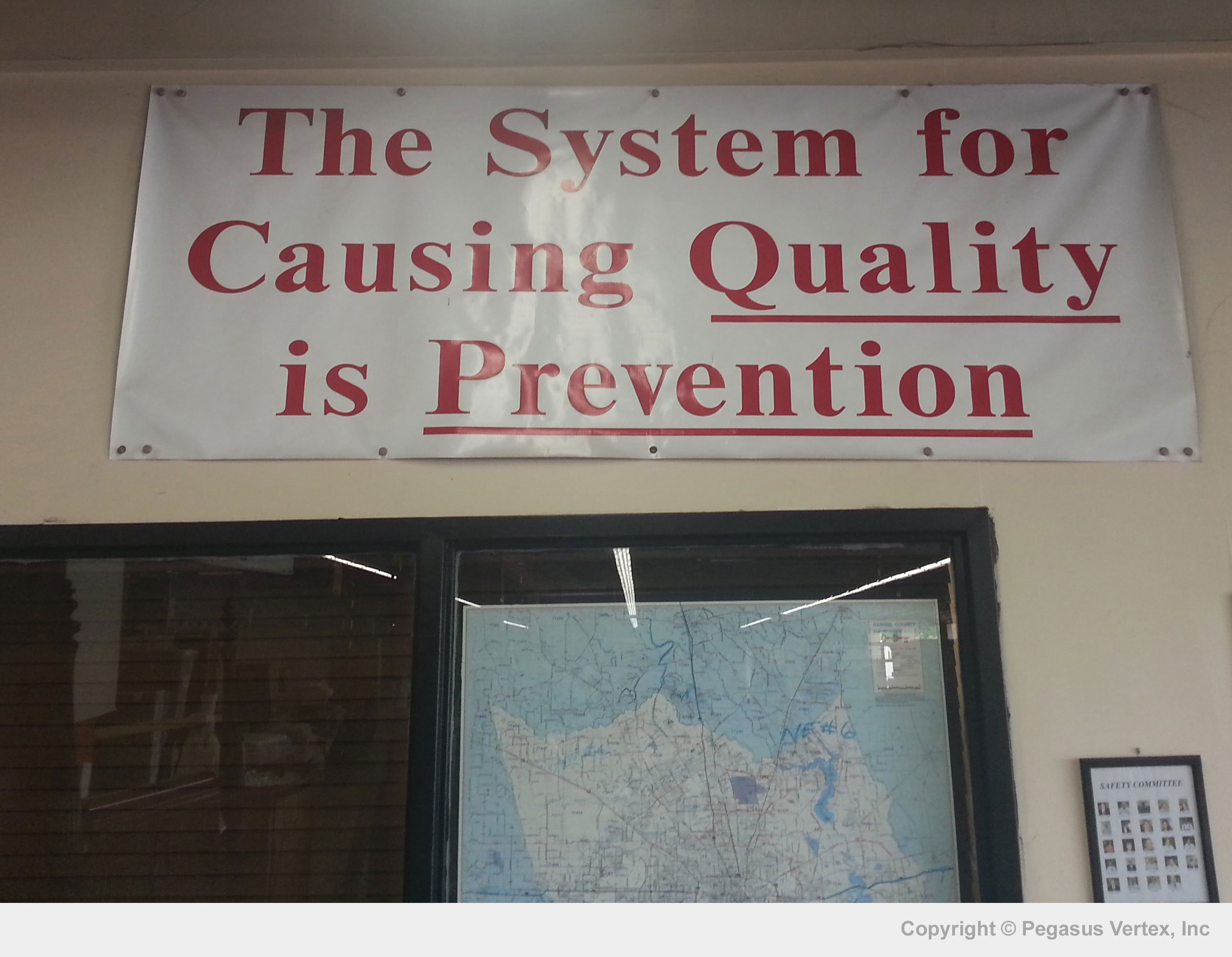 This triggered me to give a presentation to our development team and write this article.
We develop drilling software. When we demonstrate software, we spare no efforts to show the best sides of models, just as furniture stores create beautiful setting to display them. Before releasing the software, we often go to extreme to debug the code. This is similar to furniture stores' effort to ensure the quality of goods, only that our products are sometimes used by hundreds of people. Take the example of our MUDPRO (drilling mud reporting software), we have about 500+ active users. If we can fix one bug in MUDPRO, we will eliminate 500+ complaints, replies and would-be frustration from users. This is power of lever: 1 hour of careful coding and testing from our side leads to 100+ hours of saving on both our developers and customers.
As software developers, we do not face our end users very often; however, our products such as MUDPRO meet them every day. In a sense, we are the software we develop and we strive to create a better "we".
A friend of mine, John, after hearing the story of the slogan in the store, told me: "It may be better expressed: 'An ounce of prevention is worth a pound of cure.'" His suggestion became the title of this article. Thank you, John!
9917 Total Views
2 Views Today