Logical and visual thinking are two different mental groups that affect the way we view things.
The logical thinking involves analysis, advancement from simple to complex, organization of information and continuous reasoning. This group is influenced by hearing and language and a perception of time.
In contrast, visual thinking involves synthesis, an intuitive comprehension of complex systems, coordinated processing of concepts, inductive reasoning from the whole aspect to the small aspects, use of imagination and generation of ideas by combining existing facts in new ways, in other words, creative thinking. This group is influenced by visualization and images and a perception of space.
For the visual thinking group, concepts are rapidly understood when presented with visuals. Once the spatial thinking group has an image of a concept and sees how the information fits with what they already know, their learning ability is permanent. It's their best learning style. To them, images are their main motivation and it is how they experience success in their own way. With this in mind, here at Pegasus Vertex, Inc. we put a lot of effort into our software development to give our clients a sophisticated visual experience of what goes on below the ground and under the sea. We use diverse visualizations, such as schematics and graphs that provide a live feed of the operations.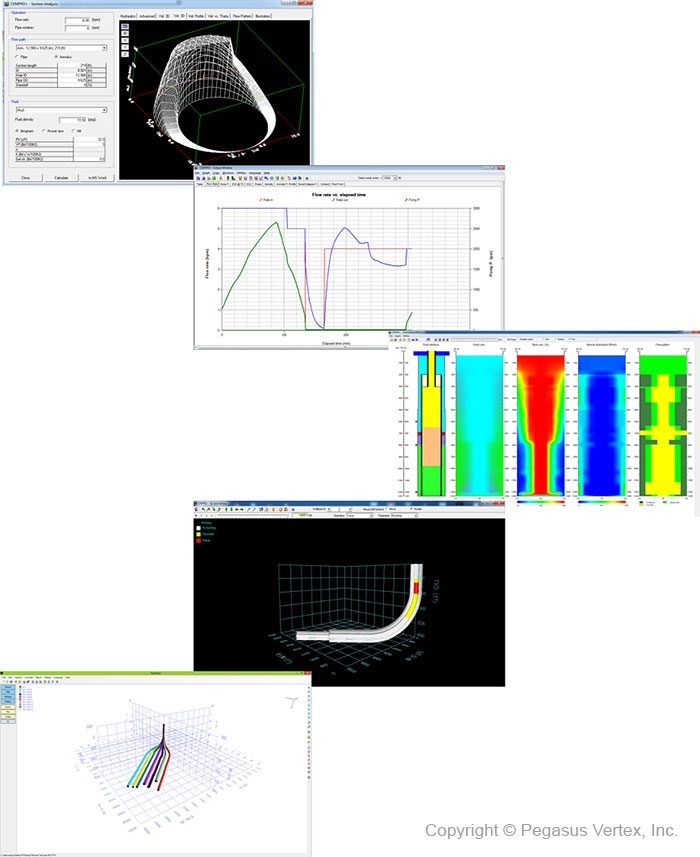 Visual thinking is one of our main focuses when creating the software.
Why?
Because visuals are a more effective way in understanding the goals of the project, whether it is mud reporting, drilling hydraulics, casing wear prediction, cementing jobs, wellbore trajectory, tubing movement or split flow analysis. With creativity we give our customers the software that fits their needs.