With decades of engineering and software development efforts, Pegasus Vertex, Inc. (PVI) has developed an extensive suite of drilling software to meet the challenges that operators and service companies face today in the oil and gas industry. PVI drilling software brings you the latest in technical advances in the form of both simplicity and superior usability. These software packages can be used for onshore and offshore operations, including vertical, directional or horizontal wells.
PVI also provides training to drilling and completion engineers.
Infographic
---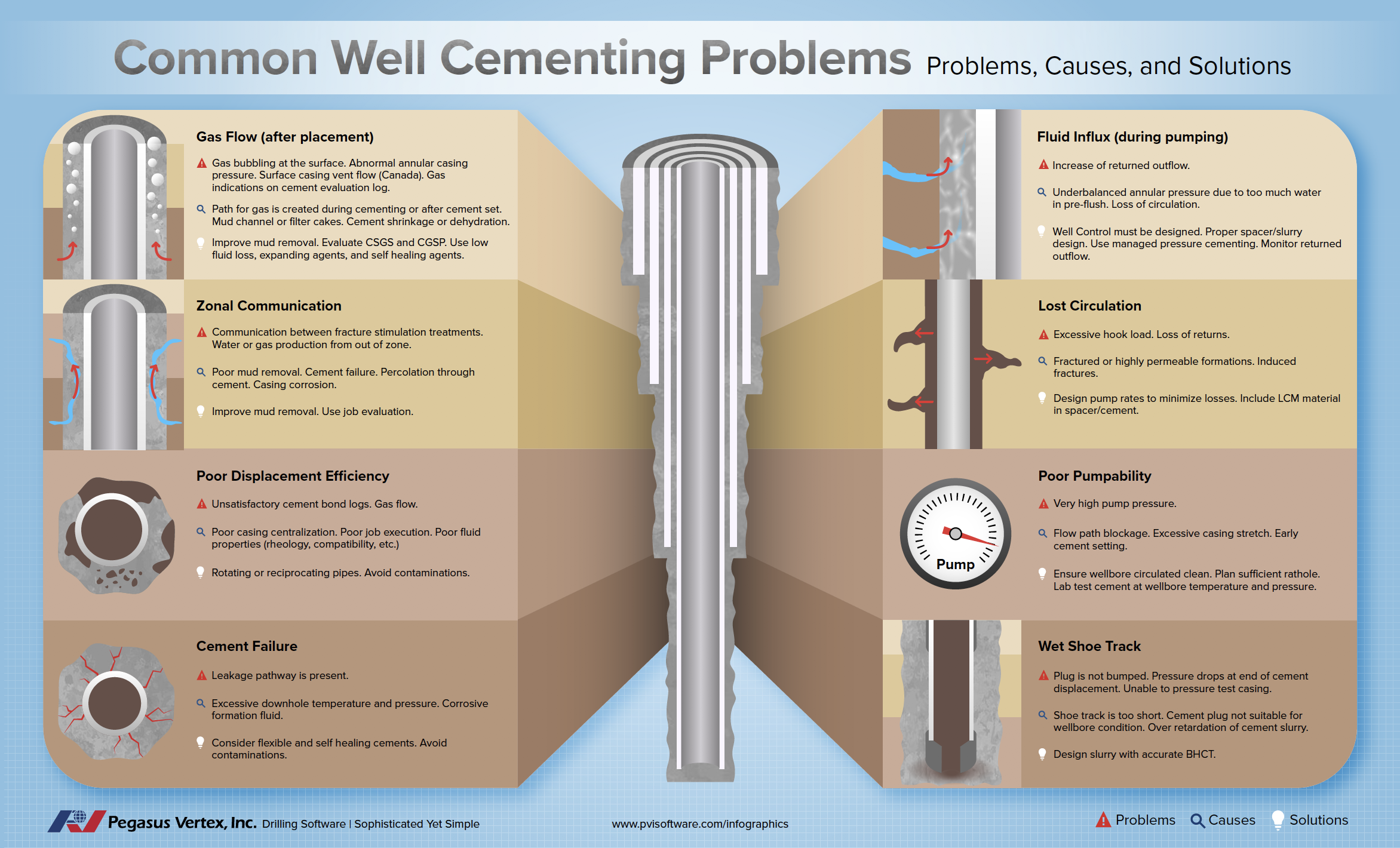 Common Well Cementing Problems
This infographic visualizes the most common obstacles we meet during the cementing process. Problems, causes, and solutions are covered anywhere from the formation to the shoe track.
Case Study
---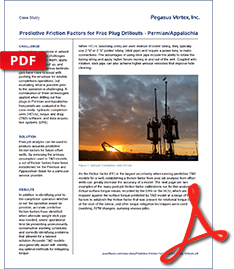 New Release
---

MUDPRO+ New Version Release
In the latest version of MUDPRO+, we have added an option to allow users to take into consideration the influence of annulus eccentricity on hydraulics. We have also updated the algorithm of the estimating influence of RPM, ROP and TVD.