Home
News & Highlights
Press Release
Joint Industry Project
Joint Industry Project
Joint Industry Project (JIP) on optimizing displacement efficiency for cementing operations
Houston, February 15, 2019
Efficient mud removal ensures better bonding of the cement to the casing and the formation to achieve zonal isolation and wellbore longevity. Conventional hydraulics calculations are necessary for pressure prediction, but do not provide enough information to understand the displacement efficiency. Although this subject is of great concern to the drilling industry, the complex nature of this problem and limitations of experimental and theoretical research approaches makes reliable and timely prediction of displacement efficiency for a planned cementing job extremely difficult.
Pegasus Vertex, Inc. (PVI) has been conducting research and software development in this area over the past 18 years and has developed CEMPRO+. Now, PVI is proposing a Joint Industry Project (JIP) on optimizing displacement efficiency for cementing operations. It covers the following areas:
1. A full computational fluid dynamics (CFD) module on top of CEMPRO+ with 3D visualization of flow and fluid concentrations
2. Laboratory testing
3. Literature review
4. Case studies
5. Two Forums
The benefits of the JIP include:

1. A comprehensive cementing computer model
2. Increased industry awareness of this problem and solution
3. Increased safety and efficiency and reduced costs and non-productive time (NPT)
4. A community for cementing engineers
---
**Latest Update: December 7, 2020**
In October 2019, we kicked off the Joint-Industry Project to study and optimize displacement efficiency (DE) for cementing operations. On December 3rd, 2020, PVI held the first mid-term virtual JIP forum. 20 people in 8 companies/universities from 4 countries joined the meeting. The meeting proceeded from 9:00 AM to 1:00 PM with the following 3 presentations; project progress, lab testing and computer modeling, respectively. A group discussion was conducted at the end of the forum.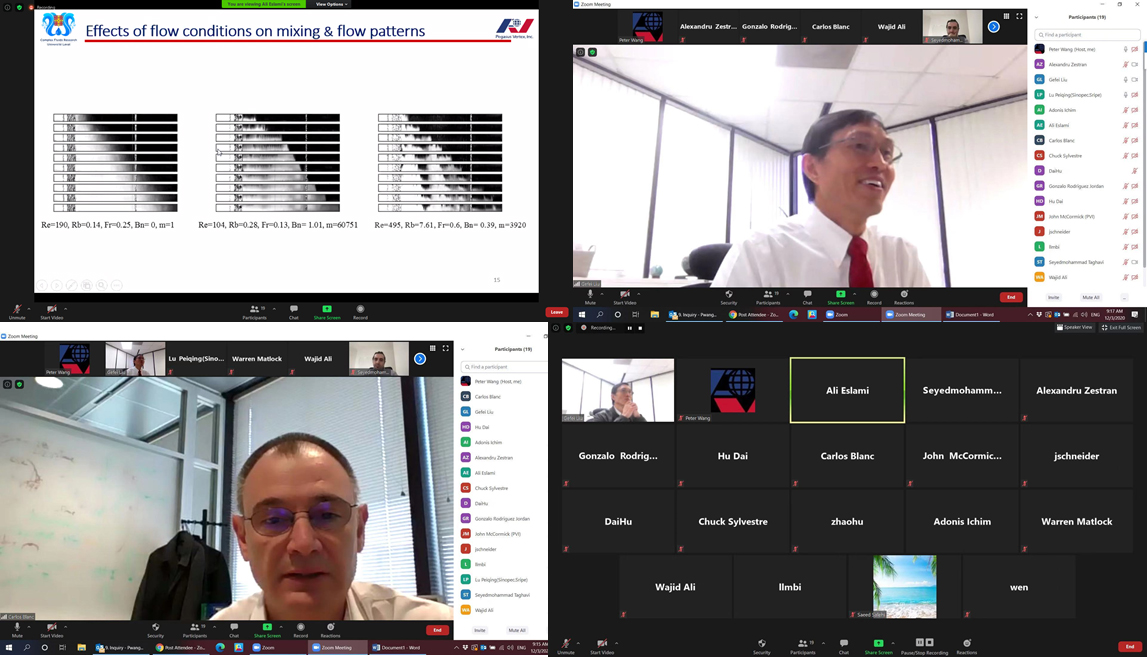 ---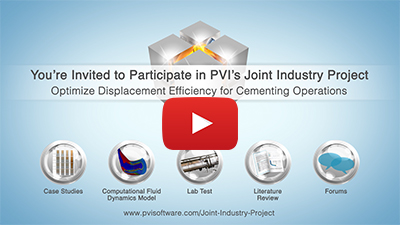 Please contact us at sales@pvisoftware.com and learn how to be part of the community to optimize displacement efficiency for cementing operations!