Home
Products & Services
Drilling Software
Cementing Job
CEMPRO+
CEMPRO+ - Cementing Job Model
Overview
Features
Resources
Specification
Cementing is the process of displacing drilling fluids with cement. Among the many challenges cementing companies face are mud channeling, poor casing standoff, loss of circulation, unmanaged high temperature, etc. Since 2000, Pegasus Vertex, Inc. (PVI) has been involved in research and development of cementing software. Our award-winning and integrated cementing software CEMPRO+ has evolved from a simple hydraulics program to a comprehensive package covering casing centralization, circulating temperature, displacement efficiency, surge and swab, torque and drag, HTHP, foamed cement, and job evaluation.
CEMPRO+ offers the industry a better understanding of fluid displacement, it helps our engineers make informed decisions regarding the placement and minimizes risk throughout the well's life. It provides a platform for both service companies and operators to ensure a successful cementing job by putting all parties on the same page. The successes of CEMPRO+ stem from the combination of PVI's technical strengths in engineering modeling and collaboration with industry leaders of cementing operation. Our goal is to work collaboratively with our customers to design and deliver the best, sophisticated yet simple cement job software in the market.
To cater the needs of our users, PVI has developed two different versions of CEMPRO+, one is with centralizer calculation and another one is without centralizer calculation.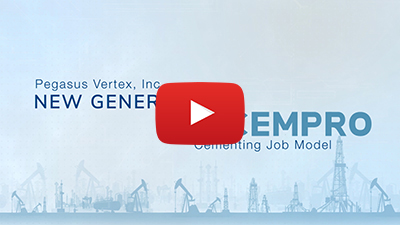 The following table shows the engineering and usability features of CEMPRO+.
| | |
| --- | --- |
| Engineering Features | Usability Features |
| Job designs for all the casings in a well | Casing wizard |
| 20 casings, with 10 cases for each casing | Fluid wizard |
| 16 fluids and 40 stages for each fluid | Pipe diameter input in fraction format |
| Land well, offshore and deep water | Survey data import |
| Inner string | 3D well visualization |
| Tieback | Zone of interest estimation |
| Multi-stage cementing job | Fluid compressibility |
| Forward or reverse circulation | Caliper log input |
| Gas flow potential | Fann viscometer readings |
| Casing centralization* | Choke pressure input |
| T & D for casing running and cementing | Cement material balance |
| Lost circulation | Wellbore, casing and fluid schematics |
| Automatic pump rate calculation | Annular contact time for all fluids |
| Temperature prediction | Turbulence table |
| Pre-job circulation | Fluid displacement animation |
| HTHP rheology and density | MS Word output |
| Displacement efficiency | CEMLab data import |
| Foamed cementing | Customized graph output |
| Job evaluation | Top and bottom plugs |
| Circulation sub | Balanced fluid positions |
| Thickening time | Open hole excess sensitivity analysis |
| Coiled tubing | Oil field, SI, and customized units |
*Only available in CEMPRO+ with centralizer calculation version
Screenshots
Brochure/Case Study/Paper
FAQ
Mobile Apps
Brochure

Case Studies

Paper

Journal
Q1. How does the input of mesh size and calculation points in "Displacement Efficiency" tab impact the predicted mud removal results?
CEMPRO+ uses mesh-based numerical methods to solve flow and transports equations to predict the displacement efficiency. The mesh points and size are definition of mesh resolution. Users can specify the mesh resolution in each of depth, radial and azimuthal directions according to the accuracy requirement. Using a high-resolution mesh (increasing number of mesh points or decreasing mesh size) can increase the accuracy of the result, yet also significantly increase the calculation time.
---
Q2. Can CEMPRO+ do plug jobs?
CEMPRO+ is designed for casing/liner cementing. It can be used to simulate mud displacement with drill pipe in the wellbore, track the spacer, mud and slurry fronts and to see if the volumes are good for your job. However, when doing plug job, you'll want to calculate for the final condition after you remove the drilling pipe – this process is not accounted in CEMPRO+. You can hand calculate the pipe volumetric displacement to estimate the fluid fronts, but not the slurry contamination after the drill pipe is removed.
---
Q3. How does CEMPRO+ calculate foam rheology and its frictional pressure loss? (Lucas, Altcem)
To calculate the rheological property of foam, first calculate the N2 fraction(f) in the foam. Pressure and temperature are involved to calculate the N2 fraction, its time, and depth dependent due to gas compressibility. One dimensional spacial mesh along the wellbore is introduced in CEMPRO+ to calculate the gas fraction and other foam properties from point to point.
---
Q4. What does Friction Factor Adjustment in "Others" tab below "Fluid" tab mean? What calculation will it affect?
Friction Factor (FF) Adjustment means the friction factor change because of the fluid change in the annulus. We input FF in the "Open Hole" tab for each casing, assuming drilling mud is between casing and wellbore. When we pump various fluids into the wellbore, and as they enter into the annulus, they may affect the FF. Friction Factor (FF) Adjustment input allows the user to reflect the change. These values are used to calculate torque and drag for liner cementing job. Unless you have some real data, it is difficult to know the exact FF Change %, but generally speaking, cement slurry may cause the increase of FF.
---
Q5. How are "fluid compressibility" and "P/T dependent density and rheology" in CEMPRO+ related to each other?
Fluid compressibility is a tool for estimating pressure caused volume change, the results are not included in the report. The pressure is the final hydrostatic pressure only at the end of a job. P/T dependent density/rheology is a different and a more advanced functionality.
Once checked on, it's considered in the whole simulation. Because the temperature is depth and time dependent, fluid volumes, fronts, ECDs and others are all affected and different from the case if you ignore P/T dependency. The difference will also be reflected in the report.
To check the difference, you can use a case with P/T checked on (e.g., sample case 15, 16) and run the same case with P/T checked off and compare the two.
PVI is launching a free cementing visualization app soon called CEMPRO Lite, a condensed version of the software that helps users quickly and accurately perform slurry volume calculations facilitating the viewing of wellbore schematics with fluids. CEMPRO Lite helps create realistic casing/working strings in one session using a variety of different string combinations. With CEMPRO Lite users are also able to view wellbore schematics with fluids by specifying the fluid location or the pumping volume.

This sophisticated, yet simple to use free app not only saves time and money, but also helps users better understand cementing jobs than ever before! The CEMPRO Lite app can handle up to 10 pipe sections and a maximum of 10 circulating fluids.
Please click here or scan the following QR code to download CEMPROLite for free!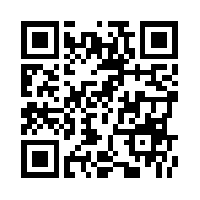 Operating Systems

Microsoft Windows® 10 or above

Microsoft Office®

Processor

Dual core processor, 1.4 GHz or higher. Not compatible with ARM processor

Memory

Disk Space

200 MB of free disk space for installation

Display

1,280 x 768 display resolution

Installation Options

Setup file can be accessed from a download link or installation CD provided by PVI
You may also be interested in: