Home
Products & Services
Drilling Software
Cementing Job
CEMLab
CEMLab - Cement Lab Data Management System
Overview
Features
Resources
Specification
The design and test of the slurry are integral parts of every cementing job. This process is time-consuming and expensive because of the variability of the conditions between wells. Traditionally, cementing engineers and lab technicians used paper forms to record test results. With the introduction of Microsoft Excel®, people began to take advantage of electronic filing. This significantly improved reporting quality; however, what was missing with this approach was management of numerous reports and search functions.
Without an efficient lab database, the following situations could arise: Difficulty in designing cement slurries, waste of resources in having to repeat similar tests, lack of proof when problems arise, and non-standard practices at various labs within a company.
In order to streamline cement lab operations, Pegasus Vertex, Inc. developed CEMLab, an integrated database management application that formulates slurry, calculates lab amounts for all ingredients (cement, dry and liquid additives, salts and water), generates weigh-up sheets, stores API test results, and generates lab reports.
This software allows quick access to all your slurry formulations and testing statuses anywhere, any time. The advanced search function allows the user to find the formula and to test it quickly.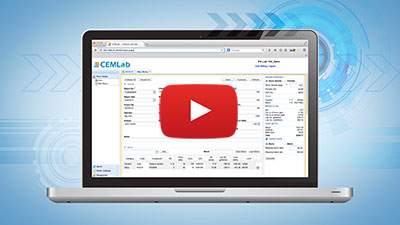 Web-based application
Multiple labs with one central database
Slurry design and tests
Search by various/combined criteria
Master cement and additive database
Job tracking
Remote submission of test requests
Spacer designs and tests
Density/porosity input
Customized test
Up to 5 sets of data for each test
Test sheet
Summary/full reports
Email notification
Cost calculations
Lab management and user management (admin only)
Compatible with IE, Edge, Firefox, Chrome and Safari
Work on desktop, tablet and smartphone
Screenshots
Brochures
White Paper
FAQ
Q1. How to change the slurry volume for CEMLab calculation?
The slurry volume can be customized for each slurry.
You can open the Setup window by click on the Setup button on the top of any slurry page, and change the slurry volume, say 600 mL. Then please click on the "Save as default" button at the left bottom corner to let CEMLab remember your settings. After that once you create a new slurry, its volume will be 600 mL.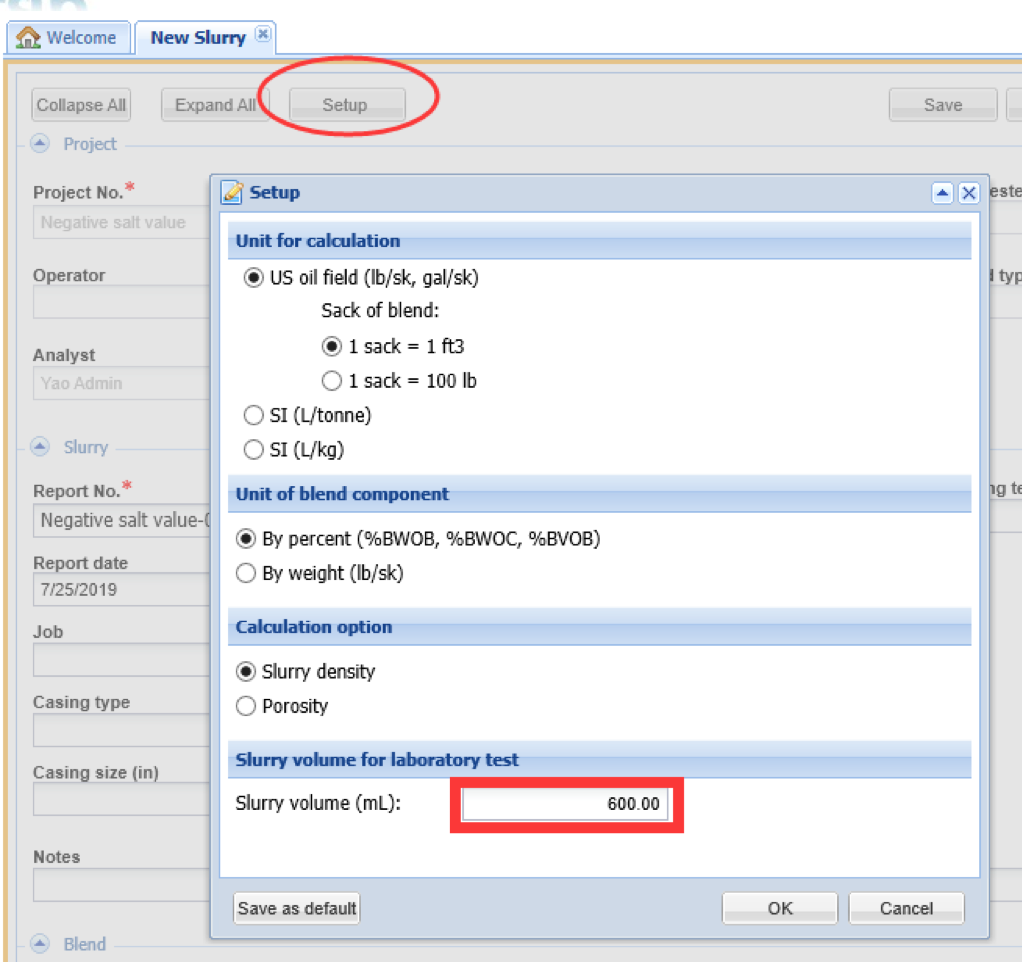 Server System Requirements
Processor

Dual core processor, 1.4 GHz or faster

Operating Systems

Windows Server® 2008 or later with .Net FrameWork® 3.5 and 4.6

IIS Server

IIS Server®, Version 6.0 or higher

Database

Microsoft SQL® 2008 or higher

Memory

Disk Space

Microsoft Office

Office Excel and Word 2010 or later
Client Requirements
Browser

IE 8 or later, Firefox, Chrome, etc.

Download Speed

Display

1,280 x 720 display resolution

Microsoft Office

Office Excel and Word 2010 or later
Other software you may also be interested in: