Home
Products & Services
Drilling Software
Drilling Software
Overview
Features
Brochures
Today, it is possible to drill through more than five miles of rock to reach oil and gas that has formed over millions of years. Computing technology has played an essential role in making this possible. Pegasus Vertex, Inc. (PVI) software is the result of the latest computer technology combined with comprehensive drilling engineering skills. It is the outcome of over a decade's worth of research and development. As the drilling industry progresses in technological advances, PVI strives to enhance its existing software by consistently upgrading itself with the most up-to-date digital solutions.
PVI is widely recognized in the oil and gas industry and has the right tools to increase the rate of success and reduce non-productive time (NPT). PVI software allows users to see the invisible, amplifies skills, and enables them to do more with less! At PVI, we strive for a balance between aesthetics and technical brilliance to deliver the most user-friendly software. Software that is sophisticated, yet simple!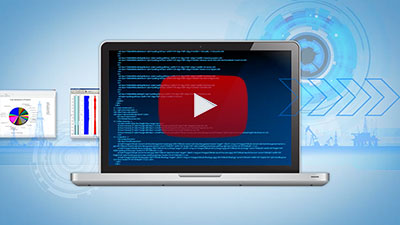 Advanced Engineering Technology

Combining advanced engineering and leading edge computer technology, PVI software incorporates the latest technical advances while maintaining an easy-to-use and clear user interface.

User-friendly Packages

Users can smoothly run the software without going through training or reading the user's manual.

Survey Import

Survey data can be directly keyed in, copied and pasted, and imported from text or PDF® files

Customizable Pipe/Centralizer/Fluid Database

PVI software provides customizable pipe, centralizer and fluid databases.

Microsoft Office (Word®, Excel® or PowerPoint® ) Reports

Computational results can be automatically exported into Microsoft Office® files.

Field Proven

PVI software has been widely used in the field. The following is an example of field validation.

Animation and 3D Visualization

PVI software comes equipped with state-of-the-art animation and 3D visualization technology to present the computational results.

US Oil Field, SI and Customized Units

The program will save and remember any customized combination of units for future use.

Multi-language Interface

Some of our software packages are available in Spanish, Russian, Portuguese and Chinese.