Home
Products & Services
Drilling Software
Cementing Job
CentraDesign
CentraDesign - Centralizer Placement Model
Overview
Features
Resources
Specification
Casing centralization is one of the key elements to ensure the quality of a cementing job. It does so by preventing mud channeling and poor zonal isolation. While centralizers are used extensively, well problems continue to arise due to poor cementing jobs. The challenge that both operators and service companies face is to choose the right type of centralizers and place the correct amount of them in the optimum position on the casing to achieve a good standoff profile.
CentraDesign optimizes the centralizer placement, predicts casing standoff and torque and drag for ERD or deviated wellbores. It determines the number and placement of centralizers using one of the four modes: "specify spacing", "specify location", "specify standoff" and "optimum" for bow-spring, rigid, semi-rigid, and mold-on centralizers.
With extensive knowledge in engineering mechanics as well as extensive collaboration with centralizer vendors, Pegasus Vertex, Inc. provides both service companies and operators with the most sophisticated yet easy-to-use solutions to ensure the quality of a cementing job.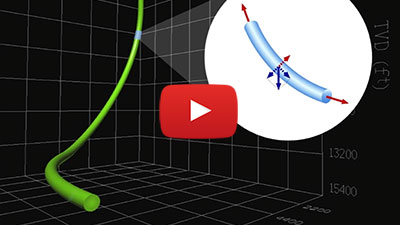 Up to 20 casings, with 10 cases (designs) for each casing
Inner string
Tieback
Specify standoff, spacing and location or any combination
Centralizer placement pattern
Survey import from Excel®, text or PDF® file
Bow spring or rigid centralizers
Tubular and centralizer database
Standoff profile prediction
Centralizers placement recommendation
Sensitivity analysis on spacing
Tripping animation
Casing flotation
Torque and drag calculation
Running force change with hole ID
Centralizer washout sensitivity analysis
Microsoft Word® and Excel® reports
US oil field, SI and customized units
Multi-language: English, Spanish, Chinese and Russian
Screenshots
Brochures
White Paper
FAQ
Mobile Apps
Q1. Can the program handle multiple types of centralizers on the same string?
Yes. To accomplish this, copy and paste the casing component to break it up into several lengths in the pipe table. Different types of centralizers can be added to each section.
---
Q2. How is torque and drag affected when centralizers are free to rotate?

Friction factor defined in Wellbore Interval table is the friction factor between wellbore internal wall and pipe body.
When pipe with centralizer, program assumes that there are enough centralizers to support the pipe and the pipe will not contact with the wellbore wall. If friction factor between wellbore wall and centralizer is less than that between wellbore wall and pipe body, FF reduction in Pipe table is positive, otherwise it is negative or zero. The number of centralizers will affect the torque and drag by two ways. One is to add the weight of centralizer to the adjusted weight of pipe. The other is to adjust the FF reduction if the pipe body still contacts with the wellbore wall.
The FF value in axial direction and in circumferential direction is depending on the ROP/Tripping speed and RPM. If no rotate, all the FF will be in axial direction; if no movement in axial direction, all the FF will be in axial direction.
The Tool/Centralizer is free to rotate: The rotational FF is used to calculate torque. CWPRO assumes that the rotation (RPM) is between pipe and Tool/Centralizer and there is no rotation between wellbore wall and Tool/Centralizer. Therefore, when calculating the axial drag, all the FF is in axial direction.
---
Q3. What is the impact on standoff when selecting casing coupling at centralizer vs. at mid span?

The program calculates the standoff from centralizer by assuming that there is no coupling. Standoff 1: standoff at centralizer; Standoff 2: standoff at mid-span
The program calculates the standoff from coupling by assuming that there is no centralizer. Standoff 3: standoff at coupling
Casing coupling at centralizer: If standoff 3 is greater than standoff 1, standoff 1 will be adjusted to standoff 3.
Casing coupling at mid span: If standoff 3 is greater than standoff 2, standoff 2 will be adjusted to standoff 3.
CentraDesign Lite is a casing centralization app for both Android and iOS devices. This application is a condensed version of CentraDesign, our centralizer placement software. CentraDesign Lite includes bow spring and rigid centralizers and provides centralizer and casing databases. This app calculates one span of casing standoff and clearance using any combination of hole, pipe size and inclination angle. It also takes buoyancy and side force effect into consideration. The output results include standoff and clearance at centralizer and mid span. Users are also able to view the casing deflection in 2D and 3D view.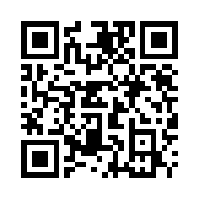 Operating Systems

Microsoft Windows® 10 or above

Microsoft Office®

Processor

Dual-core Intel or AMD processor, 1.4 GHz or higher. Quad-core CPU recommended. Not compatible with ARM processor

Memory

Disk Space

200 MB of free disk space for installation

Display

1,280 x 768 display resolution

Installation Options

Setup file can be accessed from a download link or installation CD provided by PVI